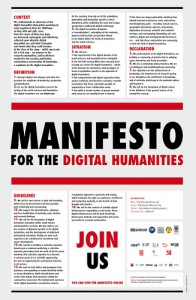 Digital Humanities you say?
Digital evolutions are changing the way we do research but do they change science? A lot of debate is going on wither or not digital humanities is a new discipline. Does it need its own defenition, methods, courses and theory? Participants of THATCamp Paris helped the matter somewhat further by calling Digital Humanities a 'transdiscipline'…
Read the Manifesto for the Digital Humanities in English or French.